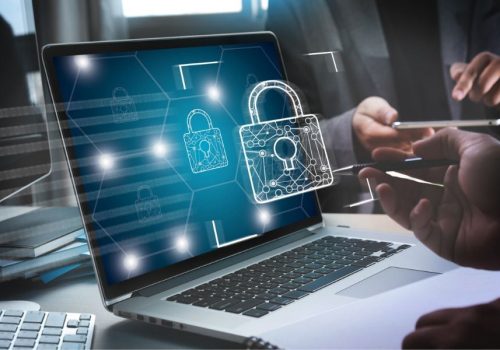 It's no secret that crime against jewelry stores is up. In 2020, the number of on-premise burglaries hit 633, a 93.6% increase over 2019. From May to August of 2020, 323 of those incidents were due to looting and civil unrest. 
There is some good news–a major smash-and-grab robbery crew was arrested in 2019, which led to more than a 25% decrease in those types of incidents in 2020. But since the easing of pandemic restrictions, those crimes are on the rise again. So are off-premise crimes, with five of them in 2020 reaching over $1 million in losses.
Jewelry stores are being targeted everywhere, from strip centers to malls to stand-alone shops and downtown locations. This highlights the need for added security. By neglecting security, you leave your business exposed at a time when crimes against jewelers are escalating. Let's talk about some jewelry store security tips.
Stop grab-and-run thefts by showing only one item at a time.

Stay alert, and record any suspicious incidents in a logbook.

Share those suspicious incidents with your staff and crime prevention network, as well as law enforcement.

When you open and close your business, have two or more people present.

Make sure doors are kept locked before opening and after closing.

Take the time to meet and greet every person that comes into your jewelry store.

Come up with a codeword or phrase you and your staff can use to alert each other to something suspicious.

Hiring off-duty uniformed police officers to work security is a great deterrent during busy seasons or special events.

Don't put all high-value merchandise in one place. Spread it across your showroom.

Check your showcases that display valuable merchandise. Are they strong enough to withstand a smash-and-grab attempt?

Verify with your alarm monitoring company that every alarm signal is working.

Check surveillance footage daily to catch any suspicious happenings that you or your employees may have missed.

Keep as much merchandise as you can protect overnight in your safe or vault.

To prevent credit card fraud, require multiple forms of ID.

Do not ever post photos that show the layout of your store or your merchandise displays on social media, online ads, or anywhere on the web.

Make sure your router is encrypted and all safety protocols are enabled to protect your store from internet crime.

Keep up-to-date and frequently review crimes against the jewelry industry. 

Always make sure your staff is educated about security and are kept up-to-date on any uptick in crime statistics as well as security protocols.
Human beings can do a lot to prevent jewelry store crime, but they can't do the job of security systems for jewelry stores. Now, let's explore what you should look for in a security system.
Jewelry Store Security Systems
Common jewelry store crimes include burglary, smash-and-grab robberies, distraction theft, sneak theft, and internal theft. Implementing the suggestions above will go a long way toward preventing some of these, but here's what you need for a state-of-the-art jewelry store security alarm system.
Sensors

that detect intrusion at every entry point.  

Video surveillance.

Technology today offers a lot of options that are far superior to the fuzzy security cameras of yore. Systems today include high-resolution cameras, facial recognition camera systems, and analytical skills that can search crime databases for known bad actors.
Those are just the basics. Security systems for jewelry stores also should include:
Display case sensors

that alert you to a change in weight or vibrations caused by any movement or broken glass.

Panic buttons.

These aren't just for banks anymore. These buttons are usually put under counters or display cases and can silently alert authorities.

Access control.

If your store is large with several rooms, using an access control system means you can monitor employee activity and keep access to valuable inventory limited.
Any security system for jewelry stores also should be professionally monitored. 
When Security Fails, You Need The Right Insurance
Jewelry store crime is definitely on the rise. Protect yourself in case the worst happens with the right insurance from a specialized independent insurance agency that knows the jewelry business inside and out. Jewelers Insurance Marketplace Agency (JIMA) can offer a variety of carrier options to get you the best price, offer personalized service, and more. 
At JIMA, we represent multiple insurance companies and we shop the marketplace on your behalf to find the perfect coverage for your needs. Contact us today!