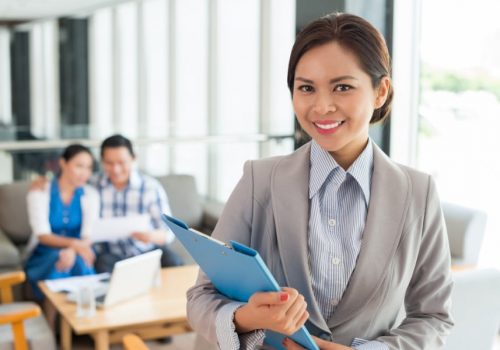 Today's Jewelers Block Insurance Marketplace
Up until 2018, jewelry crime was on a steady decline. Due to recent civil unrest, riot damages, and burglaries, the jewelry insurance industry has become volatile. 
Coordinated attacks and armed robberies have sky-rocketed in the past two years. According to the Jewelers Security Alliance, on-premise burglary increased by 93.6% in 2020. These crimes cost jewelry businesses millions of dollars.
This has had a negative effect on jewelers insurance. Premiums have increased, underwriting rules are more restrictive, and coverage options are becoming more limited. 
It is important to look ahead and be proactive in getting and maintaining jewelers block insurance coverage for your business' assets.  
5 Advantages of Purchasing Jewelers Insurance Through an Independent Agency
If you need new insurance or have insurance that could be assessed, let an independent agency help. The Jewelers Insurance Marketplace Agency (JIMA) can navigate the marketplace for you and offers outstanding customer service. Benefit from the following advantages:
Variety of Options
Independent agencies represent several insurance companies at once, which allows for a choice in order to tailor the best fit.
There's no need for a jewelry business to file multiple applications with multiple brokers.
Insurance covering all aspects of the business is available and accessible to diversify to fit your needs. 
Optimize Coverage
At JIMA, we understand your business. There's value in the time spent assessing new policies in order to find the best coverage and rates.  
Many times a jewelry business' existing coverage may not be ideal and an agent can help reassess. Perhaps the existing coverage is a good fit but there are additional options available that should be considered. An agency is your guide.  
Personal Connection
Purchasing jewelers insurance through an agency allows for a personal connection with someone who cares about your business. To a big box company, you are just another paying customer.
Having a personal connection can make filing claims easier and help you earn more flexible payment options. 
Independent agencies are available and willing to help and take pride in customer service. 
Industry Knowledge
Having commercial business insurance experience specifically for jewelers allows an agency to ensure you have all the angles covered.  
Coverage beyond physical inventory may be needed but is often overlooked and can be purchased from an agency. The following coverage options should be considered. 
Jewelry that is out on loan for appraisal or carried between locations

Employee theft

Errors or omissions in written appraisals

Cybercrime

Trade show theft

Jewelry on consignment for showroom display

Materials in the process of jewelry repair or creation – precious metals and loose stones

Customer's personal property being appraised, repaired, or modified   
Jewelers Programs
Independent agents offer a variety of specialty jewelers programs. These programs are attractive add-ons for your business or to pass along as additional benefits to your customers. The Jewelers Insurance Marketplace Agency offers the following.
For your jewelry business: 
Guard Alarm Response

– when your store alarm is triggered, an armed guard reports to your business

Shipping Solutions

– compare shipping options for your customers and insure your packages

Jewelry Appraisal Software

– create professional-looking appraisals and store them with a cloud-based platform
For your customers:
Jewelry Warranty

– increase customer satisfaction by helping keep your customers' jewelry in like-new condition

Personal Jewelry Insurance

– can be sold to your customers to insure jewelry and cover loss, damage, or theft 
The jewelers insurance market will likely continue to be volatile for the next few years.  Get a better understanding of the options to protect your customers and your business. Purchase your policies through an independent insurance agent, like The Jewelers Insurance Marketplace Agency. To find out more, contact us or call 877-326-9927.